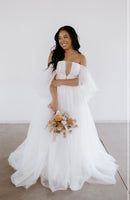 Eleven Eleven Bridal
Welcome & congrats on your engagement!
We are a smaller intimate bridal boutique located in the heart of Longmont, CO. We pride ourselves in bringing hand-picked bridal collections for brides of all walks of life. Whether you are looking for something modern & unique or more laidback & minimalistic, we hope to have a little magic something for you here.
Book your appointment today to start shopping!
Book Appointment
The Experience
Just starting out?
Everything you need to know & expect during wedding dress shopping
FAQs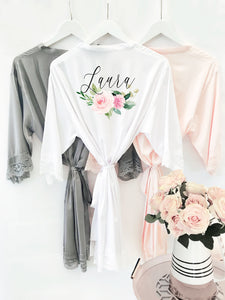 Shop Online
Explore goodies, gifts, and accessories in our online shop! Perfect for bridesmaids, friends, and of course the lovely bride.
Online Shop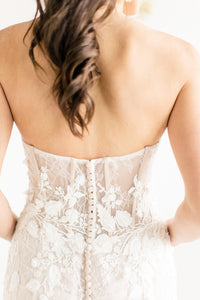 Alterations
Alterations season is upon us!
Whether you are an 11/11 Bride or not, we can help you with your necessary alterations to make your dress get that perfect fit! Learn more here:
Alterations FAQ
Shop for custom bridal / bridesmaids robes !